***
PASTORAL LETTER:
'FROM PARISH TO MISSION' AND THE SYNOD OF BISHOPS 2023
Dear Brothers and Sisters in Christ,
At a meeting of our Diocesan Pastoral Council in September 2019, I put forward my wish to initiate a
listening process that would enable all the faithful to assist in preparing for the future mission of our
diocese. The key concept of that 'listening' or 'synodal' process is found in the Greek origin of the
word 'synod', comprising 'syn' (with or together with) and 'odos' (path or way), meaning 'journeying
together along the same path'. Consideration was then given about what form this path might take
for our diocese. Despite the challenges which emerged in March 2020 from the Covid-19 pandemic,
the preparatory work for that process has continued since.
The diocesan process is called 'From Parish to Mission' Shortly after I presented this to the clergy for
discussion at the beginning of May 2021, Pope Francis also published on 20th May his mandate for the
Universal Church to engage in the preparatory work for a Synod of Bishops in Rome, 2023. This
Synod, which is titled 'For a Synodal Church: Communion, Participation, Mission', flows from the Holy
Father's call for the Church to be a 'missionary communion' oriented to evangelisation: in other
words, the missionary impulse we should share as Catholics to make known to the world the person
of Our Lord Jesus Christ and His Gospel. The first stage of the preparation for the Synod will take
place in the 'local Church', that is in each diocese, and will include prayer and a listening process
based on questions given by the Synod Office. The Preparatory Document for the Synod, which was
published last Tuesday, 7th September, together with other information about the Synodal and
diocesan process is available to read on the Diocese of Leeds website.
As this first stage of the Synod of Bishops' process now coincides with our own diocesan process,
there is a clear synergy between the two and, therefore, in our diocese they will be organised as a
single process. I have commissioned a Diocesan Synodal Team made up of clergy and lay faithful
from the diocese to organise a listening process which is rooted in meditation on Sacred Scripture,
the liturgy, and prayer. Only in this way can our journey of truly listening to one another throughout
the diocese be an authentic experience of discerning the voice of the Holy Spirit.
The first phase of the Synod of Bishops will commence at a local level with a Mass celebrated by each
diocesan bishop in his Cathedral on Sunday 17th of this coming October and the listening process will
conclude at the end of January 2022. Then, at the beginning of February, the local bishop will submit
to the national Bishops' Conference the response from their diocese to the Synod's questions. The
Bishop's Conference must then gather in Plenary Assembly in March 2022 to prepare a synthesis of
all the diocesan responses and submit this to the General Secretary for the Synod of Bishops before
April 2022.
To enact this timetable, during the Mass in Leeds Cathedral for the opening of the diocesan phase of
the Synod of Bishops in October, I will commission a group of specially trained coordinators to act as
facilitators for the Synodal consultation meetings in our parishes. These coordinators will then visit
each parish in the diocese between the end of October and mid-December 2021 to assist parishioners
and clergy in discussing the synodal questions and to record the responses: your responses.
I have appointed Fr Martin Kelly and Jessica Wilkinson to be the diocesan contacts and jointly to lead
the Diocesan Synodal Team. The members of this Team will form the steering group for both the
Synodal and the diocesan listening processes.
It is important for all voices to be heard. Therefore, there will be a parallel listening process taking
place in our schools and with the various pastoral organisations in the diocese, as well as more
focused and in-depth consultations with various groupings within our diocesan family such as
young people, the housebound and elderly, parents, persons living with special needs, and the
lapsed. As part of our diocesan listening process, these consultations will continue into the Spring of
2022.
As we prepare to take part in this Synodal process, first and foremost, I ask all the lay faithful,
consecrated religious men and women, and clergy to pray that Almighty God will grant us the Spirit
of Wisdom to discern His will for the Church in this diocese and to understand how we can serve
Him more completely in the work of evangelisation. Please pray for our Holy Father Pope Francis
and for all the bishops of the Church as they prepare for the Synod in 2023. I hope and pray that all
the members of our diocesan family will participate positively in the Synodal process and maintain a
spirit of mutual trust, common faith, and a shared purpose.
+ Marcus
Bishop of Leeds
Prayer for the Synod: Adsumus Sancte Spiritus
We stand before You, Holy Spirit,
as we gather together in Your name.
With You alone to guide us,
make Yourself at home in our hearts;
Teach us the way we must go
and how we are to pursue it.
We are weak and sinful;
do not let us promote disorder.
Do not let ignorance lead us down the wrong path
nor partiality influence our actions.
Let us find in You our unity
so that we may journey together to eternal life
and not stray from the way of truth
and what is right.
All this we ask of You,
who are at work in every place and time,
in the communion of the Father and the Son,
forever and ever.
Amen.
***
Happy Birthday Bishop Marcus!
Bishop Marcus celebrated his 60th birthday on 27th August
ad multos annos! 
***
Pope Francis encourages participation in 2021 Season of Creation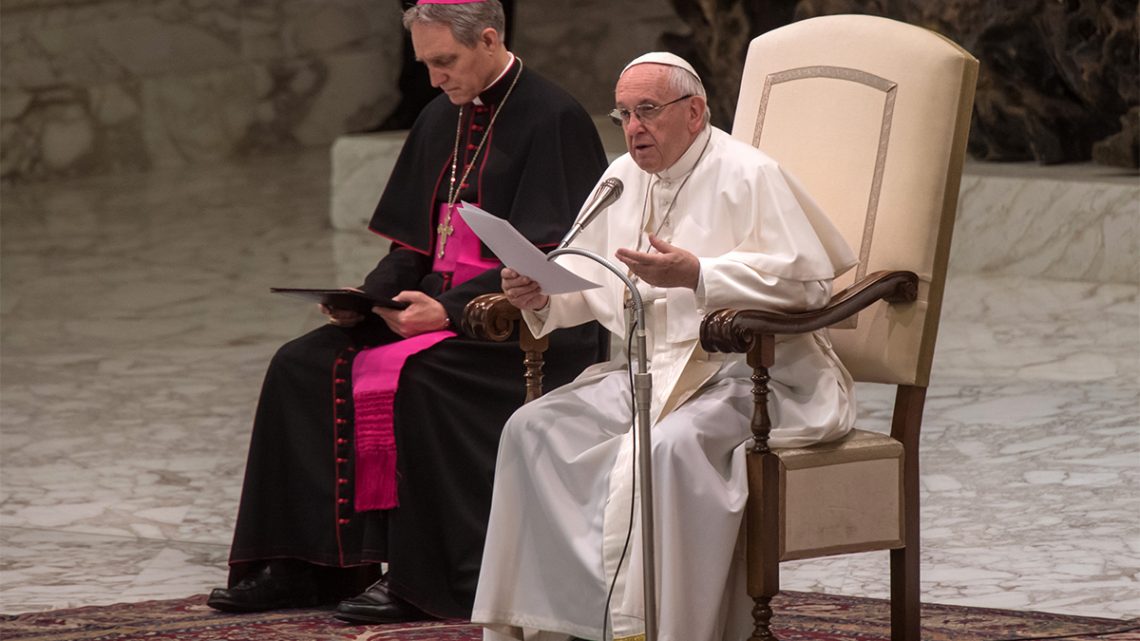 The ecumenical celebration of the 2021 Season of Creation—themed "A home for all? Renewing the Oikos of God"—runs from 1 September, the World Day of Prayer for the Care of Creation, through 4 October, the feast day of St. Francis of Assisi, the patron saint of ecology.
During this annual celebration of prayer and action for our common home, Christians across the globe will come together for a time of restoration and hope, and to discover radically new ways of living with creation.
Pope Francis invites participation
Pope Francis has called on Catholics to take action for our common home during the Season of Creation. In the Pope Video for the month of September, he encourages everyone to question the way we live, and to turn "towards lifestyles that are simpler and more respectful of the environment."
The Holy Father has also stressed that the "cry of the earth and the cry of the poor are becoming increasingly serious and alarming," urging Catholics to take "decisive, urgent action to transform this crisis into an opportunity."
Furthermore, at the weekly General Audience on Wednesday, he recalled the celebration of the World Day of Prayer for the Care of Creation, and the beginning of the Season of Creation. He noted that a message for the occasion – to be released in coming days – had been prepared together with Ecumenical Patriarch Batholomew and Justin Welby, the Archbishop of Canterbury.
"Together with our brothers and sisters of different Christian denominations, let us pray and work for our common home in these times of grave planetary crisis," the Pope said.
The 2021 Season of Creation comes just a few weeks before the UN Climate Change Conference (COP26), scheduled to take place from November 1-12 in Glasgow, Scotland. It also comes on the heels of a dismal, recently-released UN climate report which makes it clear that we are running out of time to avert the worst effects of the ecological crisis and the climate emergency.
Participating in the Season of Creation
A statement from the Laudato Si' Movement further invites participation in the "annual celebration of prayer and action for our common home," pointing out that Christians make up more than 25 percent of the world's population, and "they truly have the potential to change their communities and the world for good during the next five weeks."
The 2021 Season of Creation will be officially launched with a global ecumenical prayer service on Wednesday, broadcast live on the Season of Creation's social media channels. The prayer service will feature prayers from the tradition of Native American Christians, inviting attendees to more fully explore the theme of this year's celebrations.
The faithful are also encouraged to make use of the Season of Creation Celebration Guide "to show the global Christian family how they are taking action by registering their events at the Season of creation website."
Healthy Planet, Healthy people Petition
In addition to individual and communal efforts during the Season of Creation, the Laudato Si' Movement is inviting Christians to advocate for the least among us by signing the "Healthy planet, Healthy People" petition ahead of the COP 26 meeting, in order to tell "world leaders how they should care for God's creation."
In this regard, Monsignor Bruno-Marie Duffé, the former Secretary for the Vatican Dicastery for Promoting Integral Human Development, invited Catholics to promote the petition, noting that "this Season of Creation will also be a critical moment for Catholics to lift up the voices of the most vulnerable and advocate on their behalf."
Further resources to help Catholics gather signatures and host petition-signing events, both online and in-person are available on the Season of Creation website.
***
Lifting of Covid Restrictions – What it will mean for us at St Joseph's:
On Monday 12th July, the Prime Minister outlined his plans for the lifting of Covid Restrictions in England as from 19th July.  Whilst we welcome further progress in the fight against Covid-19 and a return to near normal, we have been advised by both the Government and the Bishops of England and Wales to continue to proceed with caution.
Covid-19 infection rates continue to rise all over the country, and particularly so here in Harrogate, and so in the coming weeks we shall proceed as follows:
The advance booking system for Mass will be suspended – please come to Mass without booking but check-in on arrival by either using the NHS Covid App and scan the QR code upon entry, or else one person from each family/group must leave their name and telephone number for the Track and Trace system.

A Steward will welcome you, and check your temperature as at present, and you should continue to use the hand sanitiser upon entering and again upon leaving the Church.

Whilst in Church, the Bishops request that face coverings still be worn, both as a safety measure against the spread of the virus and as a consideration to others attending Mass; we could possibly see the return of some of our more vulnerable parishioners, as well as higher numbers attending.

Once upstairs in Church please select a bench for you (or your group) to sit in – please remember to fill up from the end (and not the middle) of the bench, to allow for groups or individuals to fill up spaces as necessary. All benches will be re-opened.

Congregational singing during the Mass can resume, and so will now be re-instated at the 11.00am Sunday Morning Mass. Hymnbooks can be used, and then 'quarantined' between uses.

Livestreaming of Mass will continue as is at the present time, as the obligation to attend Sunday Mass will not be re-instated until Advent Sunday 2021.

The present 'one-way' system in Church shall be maintained, and Stewards will guide people to move forward to receive Holy Communion (or a blessing). Holy Communion will still be administered under just one kind (the Host).

We are encouraged by the Bishops to continue receiving Holy Communion onto the hand – but to receive the host on the tongue is permissible.

Please observe the directions of Stewards at Holy Communion and also at the end of Mass, to ensure safer movement around our Church.
The Church will be sanitised after each use, as it is presently, by our team of Stewards and to whom I am immensely grateful for their dedication and help over this past year…without their generosity, I would not have been able to open the Church for anyone to attend these past 12 months – Thank you all!  If you would like to become part of our Stewards' rota, please contact Elaine Flanagan or speak to any of the Stewards after Mass.
Please be aware that this is a dynamic assessment of the present situation, and may have to change again, in the future.  Let us all work with and for each other in these coming weeks and months, and continue our prayers for all whose lives are being and have been  affected by Covid-19.
Fr Stephen Webb PP
***
Please click on the link below to read the Bishops' Statement about the re-introduction of the Sunday Obligation for Catholics to attend Mass
***
***
Your Giving to St Joseph's
It is that time of the year when the Finance Team are   preparing our annual accounts to be submitted to the diocese.  This has given us the opportunity to reflect on the financial implications of the past year in our parish and beyond.
Firstly, a sincere "Thank you" to all our parishioners who have continued to support our parish over this past year.  We have, like many other charities, seen our   income greatly reduced over the past 12 months – this is of course because of the series of lockdowns and closures; there being fewer people being able to attend church; and the parish hall letting income being a     fraction of what it had been in previous times.  The overall reduction in income is close to £30,000 over the past 12 month period.
March is also the time of year when we make available the Weekly Offertory Envelopes – please do collect yours from the back of Church from this weekend.  The Finance Team have prepared a letter to accompany these boxes, and also a letter for each parishioner updating us on our parish finances.  If you are unable to collect your box from Church, we shall endeavour to deliver them to your home over the coming weeks.  Thank you once more, for your generosity towards your parish.  God bless you all.
Please click below for the letter to Parishioners from the Parish Finance Team
***
There are a number of ways to continue giving to Your Parish:
The first might be to consider setting up a Standing Order with your bank, please download the form below, or set it up using the following details via your own Internet Banking Service:
Account Name: Diocese of Leeds St Josephs Harrogate
Sort Code: 40-27-15  Account Number 11017500
(Please fill out this form if you are a UK Tax Payer and would like us to claim back the Gift Aid on your donations – at no extra cost to you.  This part of the form would then need to be sent back to the Presbytery, address below)
The second way might be to use the new text service:
To contribute £5 to St Joseph's Parish Offertory, please text CHURCH BILTON to 70500
**Please note that it is a feature of the text-giving facility that allows for no more and no less than £5 to be given to the Offertory via each text.  If your regular weekly parish giving is either more or less than this amount, please feel free either to send more than one text – or maybe use this facility just once a  fortnight or once a month.**
The third way is to send a cheque made payable to "St Joseph's Church" to
St Joseph's Presbytery,
281 Skipton Road,
Harrogate, HG1 3HD.
Thank you for your continued support during these difficult times, please be assured that I hold each one of you, your families and loved ones in my prayers and Masses each day.
Fr Stephen PP
***
 The Church will be open for Private Prayer on Sunday Afternoon from 2.00pm until 4.00pm.  To be notified of livestreams as they happen, please subscribe to the YouTube Channel. Please click below to go to our YouTube channel:
Let us keep each other in prayer, and pray also that these restrictions will bring about the desired result in reducing the present levels of Covid-19 infection and transmission throughout our region and country
***
Pope Francis Proclaims "Year of St Joseph"
In a new Apostolic Letter entitled Patris Corde ("With a Father's Heart"), Pope Francis describes Saint Joseph as a beloved father, a tender and loving father, an obedient father, an accepting father; a father who is creatively courageous, a working father, a father in the shadows.
The Letter marks the 150th anniversary of Blessed Pope Pius IX's declaration of St Joseph as Patron of the Universal Church. To celebrate the anniversary, Pope Francis has proclaimed a special "Year of St Joseph," beginning on the Solemnity of the Immaculate Conception 2020 and extending to the same feast in 2021.
The Holy Father wrote Patris corde against the backdrop of the Covid-19 pandemic, which, he says, has helped us see more clearly the importance of "ordinary" people who, though far from the limelight, exercise patience and offer hope every day. In this, they resemble Saint Joseph, "the man who goes unnoticed, a daily, discreet and hidden presence," who nonetheless played "an incomparable role in the history of salvation."
A beloved, tender, obedient father
Saint Joseph, in fact, "concretely expressed his fatherhood" by making an offering of himself in love "a love placed at the service of the Messiah who was growing to maturity in his home," writes Pope Francis, quoting his predecessor St Paul VI.
And because of his role at "the crossroads between the Old and New Testament," St Joseph "has always been venerated as a father by the Christian people" (PC, 1). In him, "Jesus saw the tender love of God," the one that helps us accept our weakness, because "it is through" and despite "our fears, our frailties, and our weakness" that most divine designs are realized. "Only tender love will save us from the snares of the accuser," emphasizes the Pontiff, and it is by encountering God's mercy especially in the Sacrament of Reconciliation that we "experience His truth and tenderness," – because "we know that God's truth does not condemn us, but instead welcomes, embraces, sustains and forgives us" (2).
Joseph is also a father in obedience to God: with his 'fiat' he protects Mary and Jesus and teaches his Son to "do the will of the Father." Called by God to serve the mission of Jesus, he "cooperated… in the great mystery of Redemption," as St John Paul II said, "and is truly a minister of salvation" (3).
Welcoming the will of God
At the same time, Joseph is "an accepting Father," because he "accepted Mary unconditionally" — an important gesture even today, says Pope Francis, "in our world where psychological, verbal and physical violence towards women is so evident." But the Bridegroom of Mary is also the one who, trusting in the Lord, accepts in his life even the events that he does not understand, "setting aside his own ideas" and reconciling himself with his own history.
Joseph's spiritual path "is not one that explains, but accepts" — which does not mean that he is "resigned." Instead, he is "courageously and firmly proactive," because with "Holy Spirit's gift of fortitude," and full of hope, he is able "to accept life as it is, with all its contradictions, frustrations and disappointments." In practice, through St. Joseph, it is as if God were to repeat to us: "Do not be afraid!" because "faith gives meaning to every event, however happy or sad," and makes us aware that "God can make flowers spring up from stony ground." Joseph "did not look for shortcuts but confronted reality with open eyes and accepted personal responsibility for it." For this reason, "he encourages us to accept and welcome others as they are, without exception, and to show special concern for the weak" (4).
A creatively courageous father, example of love
Patris corde highlights "the creative courage" of St. Joseph, which "emerges especially in the way we deal with difficulties." "The carpenter of Nazareth," explains the Pope, was able to turn a problem into a possibility by trusting in divine providence." He had to deal with "the concrete problems" his Family faced, problems faced by other families in the world, and especially those of migrants.
In this sense, St. Joseph is "the special patron of all those forced to leave their native lands because of war, hatred, persecution and poverty." As the guardian of Jesus and Mary, Joseph cannot "be other than the guardian of the Church," of her motherhood, and of the Body of Christ. "Consequently, every poor, needy, suffering or dying person, every stranger, every prisoner, every infirm person is 'the child' whom Joseph continues to protect." From St Joseph, writes Pope Francis, "we must learn… to love the Church and the poor" (5).
A father who teaches the value, dignity and joy of work
"A carpenter who earned an honest living to provide for his family," St Joseph also teaches us "the value, the dignity and the joy of what it means to eat bread that is the fruit of one's own labour." This aspect of Joseph's character provides Pope Francis the opportunity to launch an appeal in favour of work, which has become "a burning social issue" even in countries with a certain level of well-being. "there is a renewed need to appreciate the importance of dignified work, of which Saint Joseph is an exemplary patron," the Pope writes.
Work, he says, "is a means of participating in the work of salvation, an opportunity to hasten the coming of the Kingdom, to develop our talents and abilities, and to put them at the service of society and fraternal communion." Those who work, he explains, "are cooperating with God himself, and in some way become creators of the world around us." Pope Francis encourages everyone "to rediscover the value, the importance and the necessity of work for bringing about a new 'normal' from which no one is excluded." Especially in light of rising unemployment due to the Covid-19 pandemic, the Pope calls everyone to "review our priorities" and to express our firm conviction that no young person, no person at all, no family should be without work!" (6).
A father "in the shadows," centred on Mary and Jesus
Taking a cue from The Shadow of the Father — a book by Polish writer Jan Dobraczyński — Pope Francis describes Joseph's fatherhood of Jesus as "the earthly shadow of the heavenly Father."
"Fathers are not born, but made," says Pope Francis. "A man does not become a father simply by bringing a child into the world, but by taking up the responsibility to care for that child." Unfortunately, in today's society, children "often seem orphans, lacking fathers" who are able to introduce them "to life and reality." Children, the Pope says, need fathers who will not try to dominate them, but instead raise them to be "capable of deciding for themselves, enjoying freedom and exploring new possibilities."
This is the sense in which St Joseph is described as a "most chaste" father, which is the opposite of domineering possessiveness. Joseph, says Pope Francis, "knew how to love with extraordinary freedom. He never made himself the centre of things. He did not think of himself, but focused instead on the lives of Mary and Jesus."
Happiness for Joseph involved a true gift of self: "In him, we never see frustration, but only trust," writes Pope Francis. "His patient silence was the prelude to concrete expressions of trust." Joseph stands out, therefore, as an exemplary figure for our time, in a world that "needs fathers," and not "tyrants"; a society that "rejects those who confuse authority with authoritarianism, service with servility, discussion with oppression, charity with a welfare mentality, power with destruction."
True fathers, instead, "refuse to live the lives of their children for them," and instead respect their freedom. In this sense, says Pope Francis, a father realizes that "he is most a father and an educator at the point when he becomes 'useless,' when he sees that his child has become independent and can walk the paths of life unaccompanied." Being a father, the Pope emphasizes, "has nothing to do with possession, but is rather a 'sign' pointing to a greater fatherhood": that of the "heavenly Father" (7).
A daily prayer to St Joseph… and a challenge
In his letter, Pope Francis notes how, "Every day, for over forty years, following Lauds [Morning Prayer]" he has "recited a prayer to Saint Joseph taken from a nineteenth-century French prayer book of the Congregation of the Sisters of Jesus and Mary." This prayer, he says, expresses devotion and trust, and even poses a certain challenge to Saint Joseph," on account of its closing words: "My beloved father, all my trust is in you. Let it not be said that I invoked you in vain, and since you can do everything with Jesus and Mary, show me that your goodness is as great as your power."
At the conclusion of his Letter, he adds another prayer to St Joseph, which he encourages all of us to pray together:
Hail, Guardian of the Redeemer,
Spouse of the Blessed Virgin Mary.
To you God entrusted his only Son;
in you Mary placed her trust;
with you Christ became man.
Blessed Joseph, to us too,
show yourself a father
and guide us in the path of life.
Obtain for us grace, mercy, and courage,
and defend us from every evil. Amen.
Source: Vatican News